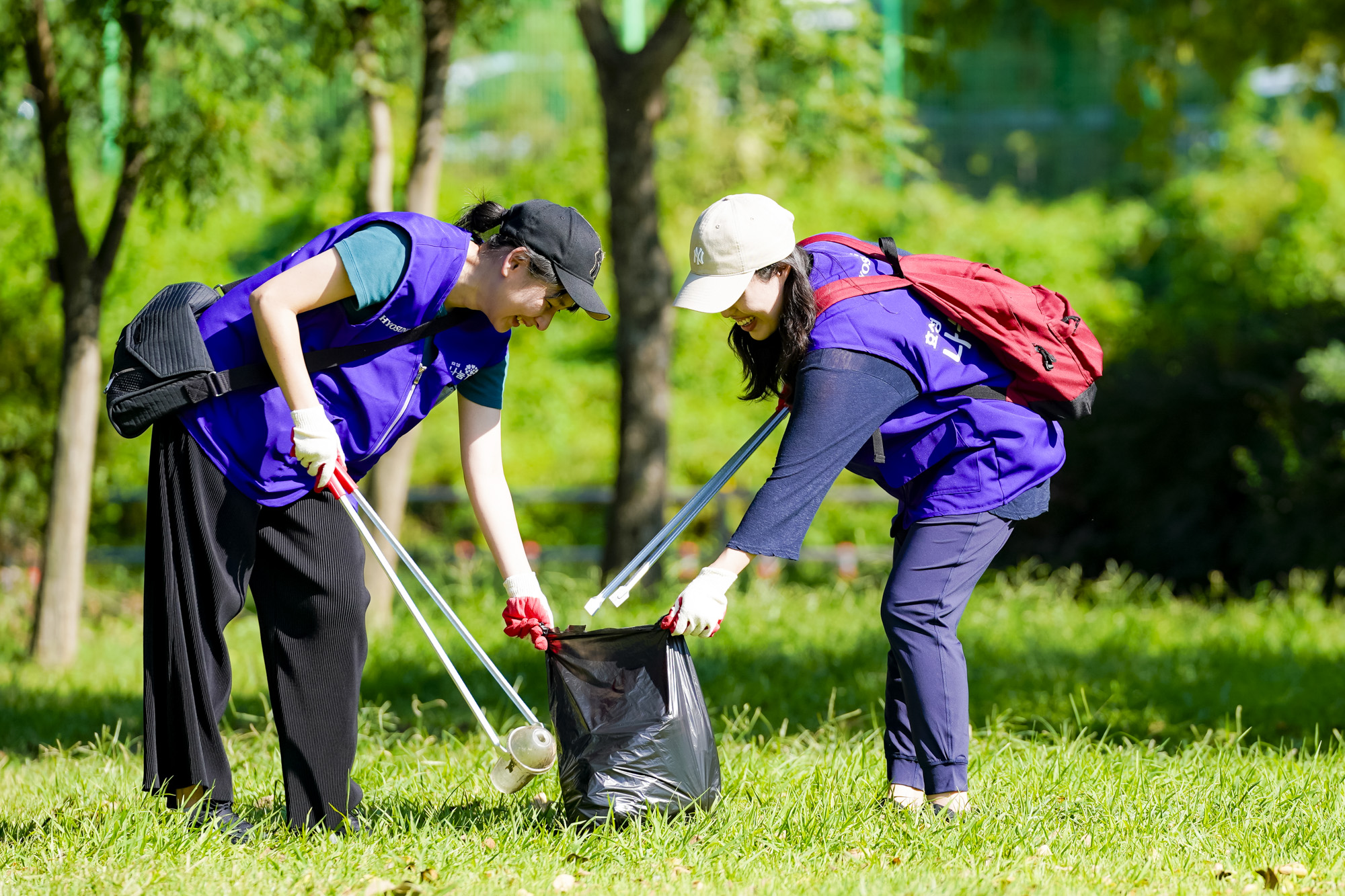 A total of 45 employees from Hyosung Corporation, Hyosung TNC, Hyosung Heavy Industries, and Hyosung Chemical engaged in activities for environmental preservation on September 6 at Banpo Hangang Park, Seoul on the occasion of Recycling Day.
Recycling Day (September 6) was set by the Ministry of Environment and Korea Waste Association to awaken the public to the importance of conservation of environment and resource recycling. On said day this year, the Seoul Volunteer Center and Seoul Hangang Park Headquarters held a ceremony for joint action for the protection of Hangang River with lots of people in attendance at Banpo Hangang Park.
A total of 45 Hyosung employees took part in the event, carrying out plogging (picking up litter while jogging), holding an environment-related quiz contest, and disposing of the collected trash.
"I didn't know there's so much trash in a Hangang park. I'm happy to take part in an activity designed to protect the environment," a Hyosung participant said.
The Hyosung Group takes part in a variety of activities for environmental conservation every year. Hyosung Advanced Materials engages in such activity periodically at Yongyu Beach, Yeongjongdo, Incheon. In 2022, employees from Hyosung Advanced Materials and Hyosung Chemicals engaged in plogging at the northern end of Mapodaegyo Bridge and Banpo, Seoul, respectively.