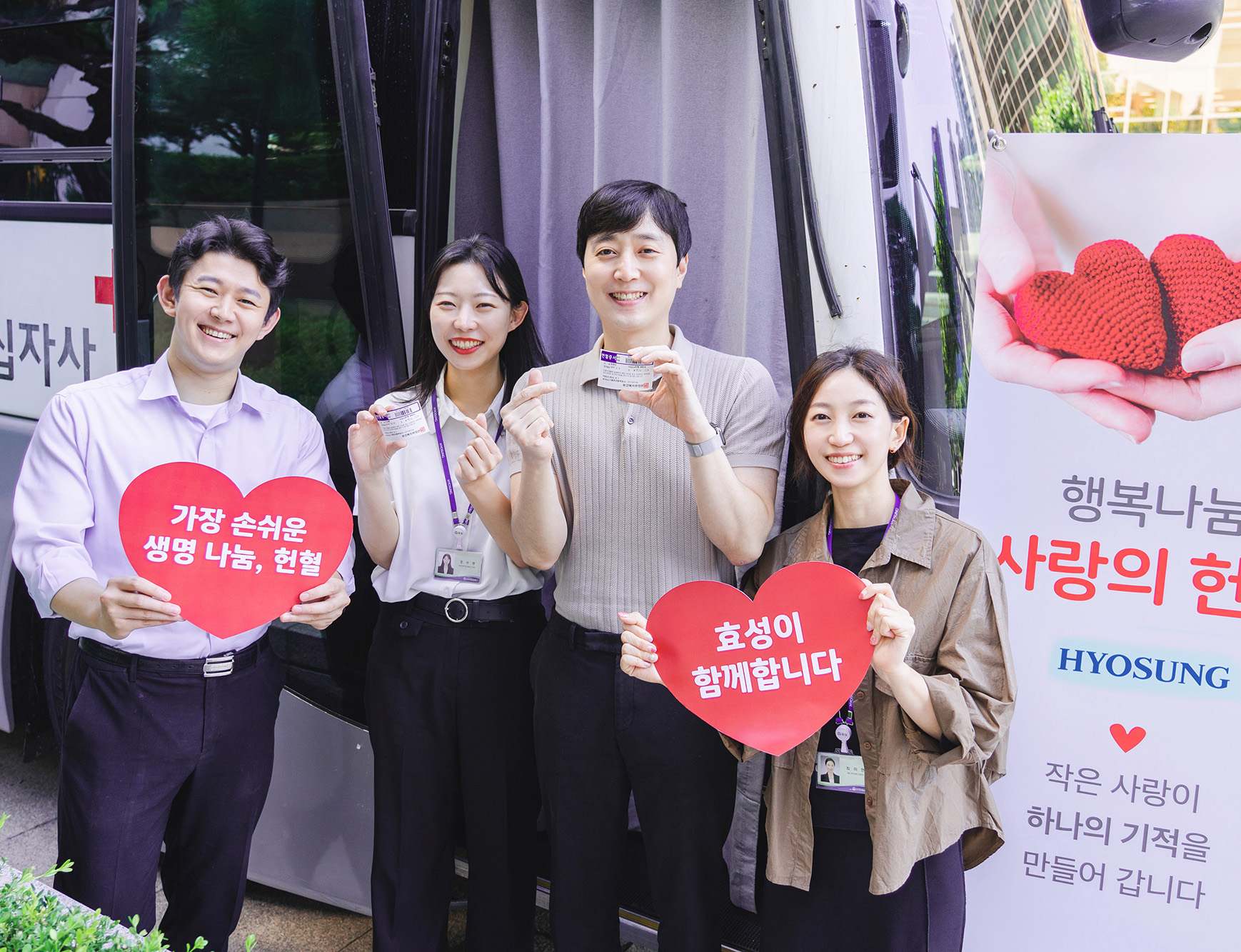 On Sept. 7, Hyosung employees took part in a blood drive sponsored by the Korean Red Cross at the Hyosung headquarters building in Gongdeok-dong, Seoul.
The blood donated by Hyosung employees will be sent to the Korean Association for Children with Leukemia and Cancer to be used for children suffering from leukemia and childhood cancer.
Over 50 Hyosung employees took part in the blood drive, which was held after a three-year hiatus following the easing of social distancing due to COVID-19 gaining ground.
An employee taking part in the event said, "I've wanted to donate my blood, but found it difficult to go to a blood bank to donate. Today, I'm glad I was able to donate blood as I hoped to."
The blood drive at Hyosung was first held in 2008 with the employees' voluntary participation. It is being held periodically at the head office in Seoul in addition to the Group's business locations in Ulsan, Gumi, Yongyeon, and Changwon.
Besides blood drives such as this, Hyosung is actively engaging in social activities through a spirit of sharing with neighbors in the local community, such as donations of sacks of rice, daily necessities, and kimchi.