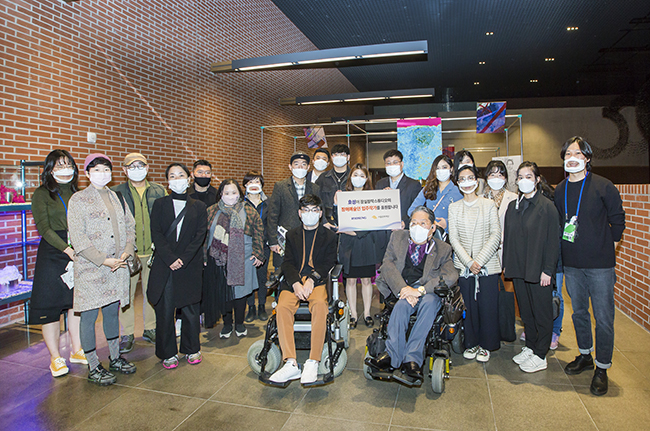 Jamsil Creation Studio, which receives financial support from Hyosung, is holding an exhibition "The Value Linked Together" at the Seoul History Museum at Seosomun Historical Park from Oct. 16 until Nov. 4.
The said event will display the works created by artists working at Seoul Foundation for Arts and Culture and as part of a mentoring program for disabled children.
Hyosung has provided financial support for creative activities of the artists working at Jamsil Creation Studio run by the Seoul Foundation for Arts and Culture and exhibition of their works over the past three years as part of the mecenat (patronage) movement. The Group has provided a total of KRW 200 millon (including 100 million won this year) to them. The number of the artists receiving the support comes to about thirty.
Jamsil Creation Studio is a place of creative works for disabled artists specializing in visual arts. It is the only one of its kind in the country. Each year, it selects 12 disabled artists who need a space for making their creative works through open competition. It has identified a total of 130-plus artists.
Hyosung official said, "We will continue to strive to foster environment for talented disabled artists. We hope what little help provided by us can energize the culture/art circles, which are having a hard time due to COVID-19.