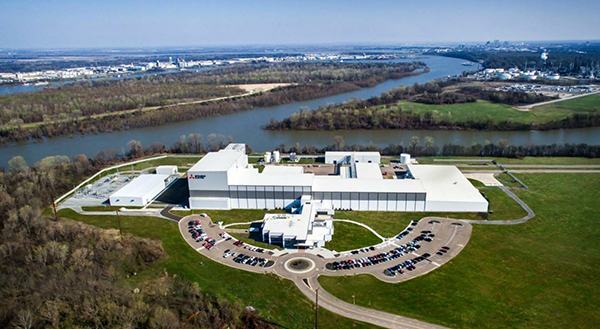 Hyosung Heavy Industries has secured its first local production base in the US, the world's largest electricity market.

The company announced on December 16, 2019 that it has acquired MEPPI (Mitsubishi Electric Power Products, Inc.), a ultra-high-pressure transformer plant located in Tennessee, US, for USD 46.5 million (approximately 50 billion won).

The Tennessee plant will start full-scale production of core-type ultra-high-pressure transformers that are widely used across different industries in the first half of next year. Core-type ultra-high-pressure transformers account for 95% of the total sales in global markets including North America.

The facility investment was made in response to the steadily increasing power consumption in the US, expanding new renewable energy industry, and growing demand for replacements for new electric devices due to the outdated local power infrastructure.

In addition, with the US government taking increasingly protectionist steps including imposing 40~60% anti-dumping duties on Korea's major ultra-high-pressure transformer makers, Hyosung found it necessary to have a local production facility and compete better in the US market.

The US market for ultra-high-pressure transformers is valued at around 2 trillion won, and Hyosung has forged long-term partnerships with major US power companies since it set foot in the US market in 2001. With the takeover of the Tennessee plant, Hyosung will secure a local production base and consequently ensure a more stable supply of its products to customers.

Once production at the US plant becomes full-fledged, Changwon plant, Hyosung's key production center in Korea, will expand its role as a global technology development center and focus on manufacturing products that are shipped to the Middle East, Asia, and premium markets including Europe.





*About Hyosung : Hyosung Corporation is a South Korean industrial conglomerate, founded in 1966. It operates in various fields including heavy Industrial machinery, advanced materials, chemical industry, and textiles. Its CEO is Hyun-Joon Cho and the headquarter is in Mapo-gu, Seoul. Hyosung has a global network of about 90 sites in the U.S., China, Europe and other parts of the world, with about 30,000 employees. Tire reinforcements, spandex, and seatbelt yarns are No.1 in global market share.